At Primoprint, we have an experienced and talented US-based graphic design team. They work closely with our clients every day, and whether it's designing custom one-of-a-kind print products, completely re-branding a business, or assisting with type-setting, they are always happy to help.
As a designer, your work will always be evolving and should never stop improving. We asked our team to provide some helpful graphic design tips and advice that they feel will be valuable to anyone looking to start a career as a print designer.
5 Portfolio Tips from Brooke | Design Team Director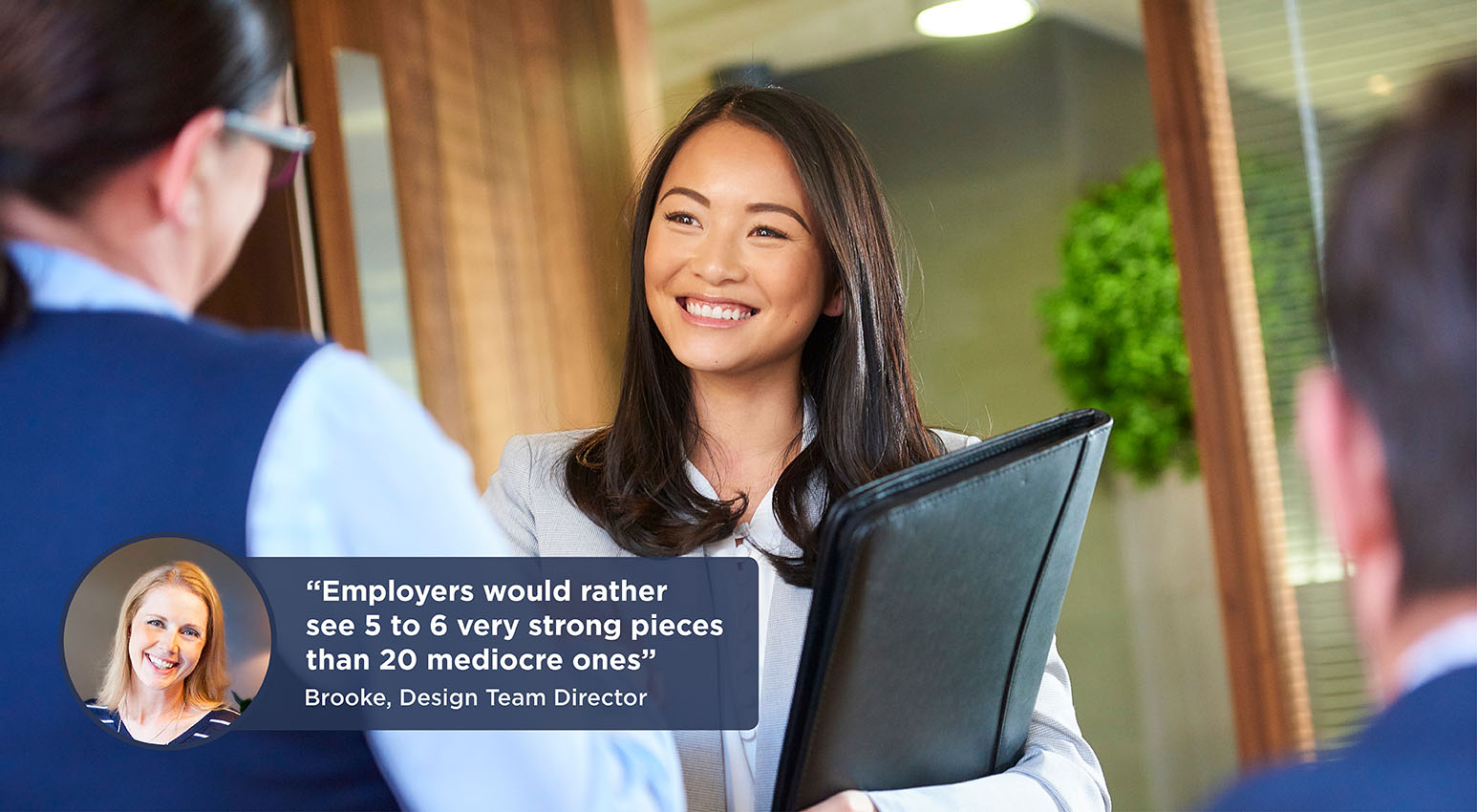 Keep it simple. If you are a print designer, don't worry about building a fancy website. If you aren't trained in web design, this could take away from your portfolio. Don't be afraid to display your work on sites like Instagram, Behance, or Dribbble.
Don't rely on school projects for your design portfolio. Many times these do not have real-world applications. Design logos, ads, brochures, flyers, etc. for make-believe companies that really show off what you are capable of. It doesn't matter that these were not for real clients. Employers just want to see what you can do.
Volunteer your services. Many churches and nonprofits need design work but do not have the funds to hire one. This is a great opportunity to build your portfolio, get experience working with clients, and gain recommendations.
If you don't think a piece is an example of your best work, don't include it. Employers would rather see 5-6 very strong pieces than 20 mediocre ones.
Find another working designer and get their opinion on your portfolio. What are your strongest and weakest projects? What are you missing? What should you include to make your portfolio more well-rounded?
7 Tips for Beginners from Brent | Processor & Graphic Designer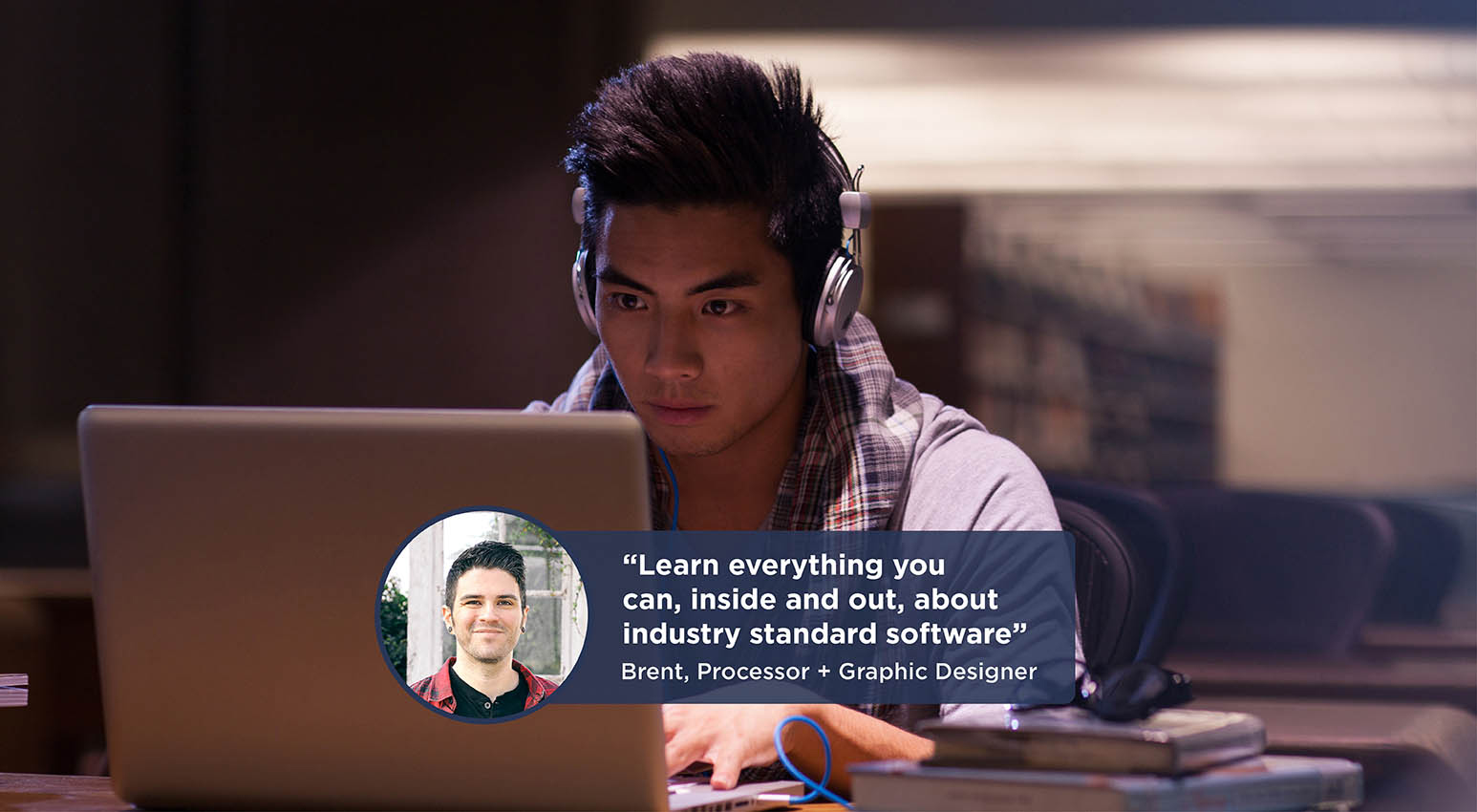 Learn everything you can, inside and out, about industry-standard software such as Adobe Creative Suite programs like Illustrator, Photoshop, and InDesign.
Learn everything you can about the print industry to understand how to design for it. It's critical to have a strong understanding of DPI, Color Modes, and file setup specs.
Network with local designers to make the right connections. An easy way to do this is to find local design groups on social media that have frequent meetups.
When you're not working with clients, stay busy by creating new concept design work for mock companies, or simply use your imagination and have fun. Even if you design something that doesn't end up in your portfolio you're still practicing and strengthening your design skills.
Don't be afraid to get negative feedback. Any feedback is good feedback and it will generally help make you a better designer.
Promote your work on social media to gain followers and other potential clients.
Never undervalue yourself or your work. You should always be paid for your work and time upfront, whether it's used or not.
4 Crucial Tips from Kelly | Graphic Designer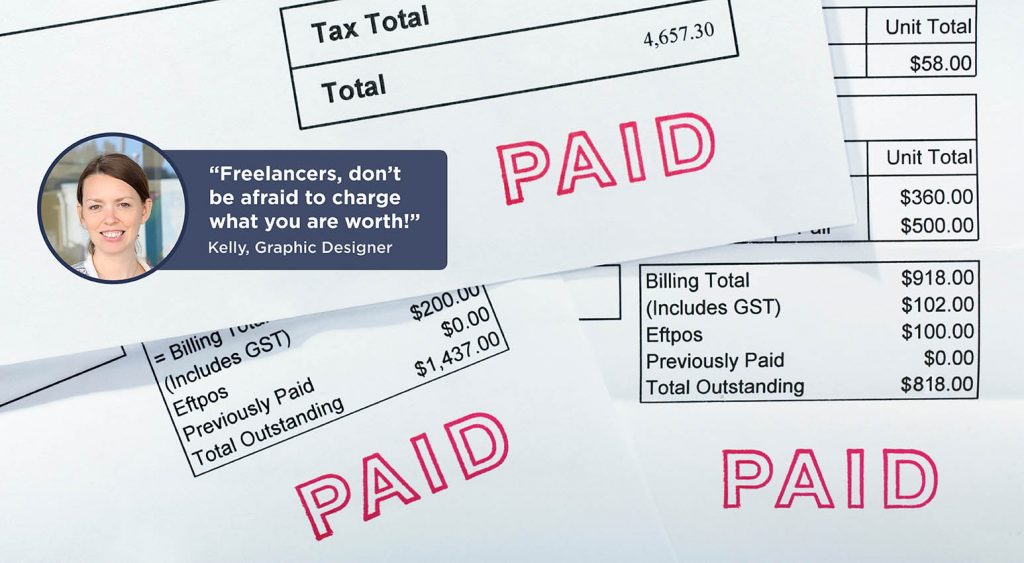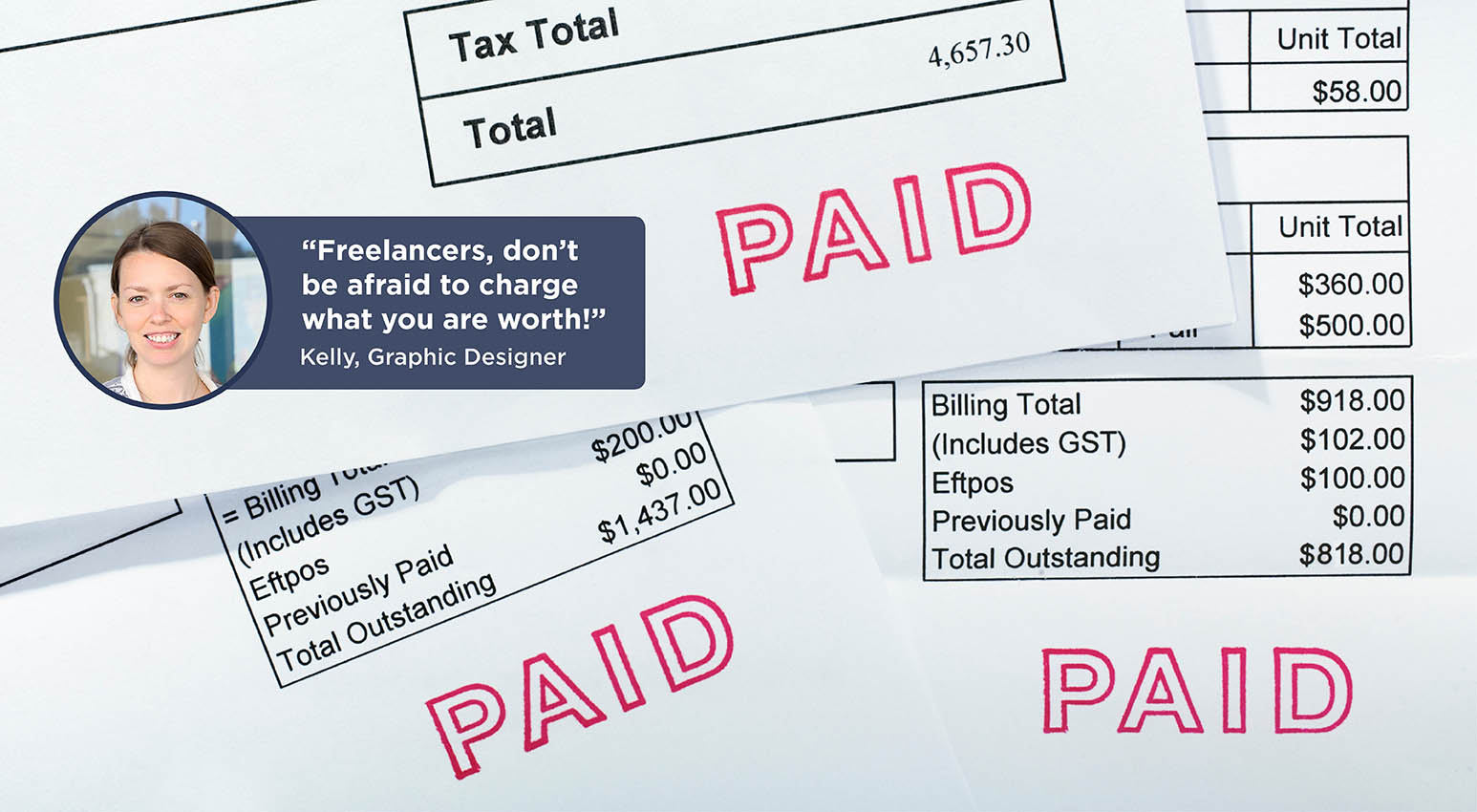 Freelancers, don't be afraid to charge what you are worth! That was one of the biggest challenges I faced. Also, don't be afraid to say "no" to working with someone that isn't a good fit for you.
Go to school! Or get a Lynda.com subscription. There is SO much to learn and, if you are like me, structure/class settings can keep things from feeling so overwhelming.
See what other designers are doing. Follow inspiring accounts. Make time for projects you love, even if they don't pay that well.
Do the work. You probably won't land your dream job right off the bat, so make the best of the positions you have along the way. Learn as much as you can, do a great job, and keep moving forward!
Would you like to learn more about our graphic design team? We recently interviewed each member and discussed their design process, favorite designs, and websites they visit for inspiration.
Additional Resources:
Have a great tip for other aspiring designers? Feel free to share in the comment section below!