Have you met Jenny yet? If you've called Primoprint or even started a chat on our website, chances are you've had the pleasure of working with Jenny. If you haven't interacted with her yet, you are definitely missing out!
By day… Jenny works on our Customer Service team aiding in the pursuit of happy customers and the perfect print order. But by night… Jenny fights evil with comedy. You can find her on her weekly "Talko Tuesday" podcast or even moonlighting at comedy clubs around Tennessee.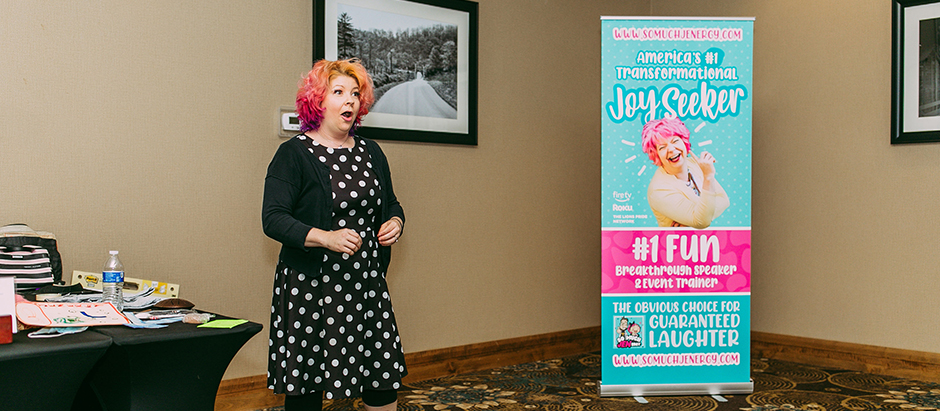 Jenny has an amazing passion for life and takes every opportunity to share that with others. One way she does this is with custom trading cards, designed and printed right here at Primoprint. The trading cards are a fun way to show off her personality, gain followers, and keep her fun spirit top of mind. 
On the first round of printing, we printed her trading cards on our 14pt Uncoated Paper. This paper is perfect for signing autographs or sharing additional contact information.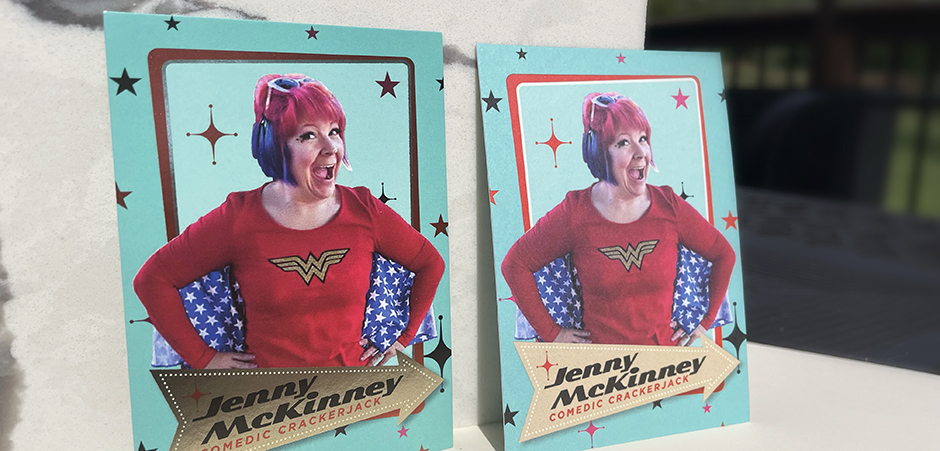 And while she was very happy with the cards, we felt they needed a boost of pizzazz! So we printed a second set on our C2S (Coated 2 Sides) paper using inline foil. This brought her design to a whole new level! The inline foil was able to highlight her name and add that extra memorable touch. 
Check out this video comparison.
Would trading cards be helpful to spread your message or cause? Trading cards are becoming the new trend in memorable interactions. They are no longer just for little leaguers. Whether it's like Jenny and a fun way to connect with her audience, or just a platform to allow you to share more information, companies big and small are using trading cards more and more. Businesses are creating them for employees for team building, pet owners make them for their furry friends, and we've even seen many people printing trading cards in remembrance of family members who have passed. The possibilities are endless!
Take a look at a few more trading card designers HERE.

If you need help creating your trading card, our design team is here to rescue you! Contact us today to get started!
*Retractable Pop-Up Banner shown above was also designed and printed right here at Primoprint!